Managing self – behavior Analyst
"Your Sophrosyne Practitioner"
Jane support the concept of an ideal of excellence of character and soundness of mind, which when combined in one well-balanced individual leads to other qualities, such as temperance, moderation, prudence, purity, and self-control.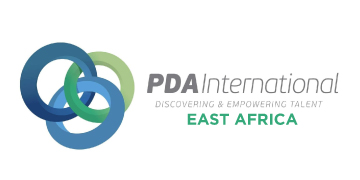 As qualified PDA Analyst, she has introduced Personal Development Analysis tool to many Individuals and Organisations to determine people's behavioral profiles, manage their talent and develop their skills. PDA is a behavioral, Competences assessment that through a simple, precise and scientific methodology allows one to discover and analyze peoples' behavioral profiles. PDA Define Position, Recruitment & Selection, Induction & Training, Potential & Development, Leadership & Management, Team Building, Performance Management and Succession Planning. The PDA Assessment does not qualify behavioral profiles as "good or bad"; it describes the evaluated individual's behavioral characteristics
www.pda-africa.com
Jane has been providing understanding of the theories of career development and the strategies that work in assisting students navigate a rich array of information that students today have at their disposal. These theories of career development are often categorized under broad headings of trait and factor, needs, cognitive-developmental, social learning, sociological and developmental approaches.
Universities and Institutes that has benefited from this service include;
CRDB Bank Training Centre
EXIM Bank Academy
Tanzania Institute of Bankers
Muhimbili Orthopedics Institute
University of Dar Es salaam
University of Dodoma
University of St John
School of Journalism and Mass Communication UDSM
Institute of Finance Management
College of Business and Education (Dar Es salaam & Dodoma)
Teofile Kisanji University
Mbeya Institute of Science and Technology
Mzumbe University
Zanzibar University
State University of Zanzibar (SUZA)