Managing People – HR Specialist
As a Team Leader, Jane has carried many heavyweight executive projects with Butterfly Consultancy Company. Her style been more participative, energetic and insightful and she has an innate ability to connect with people. Among other services.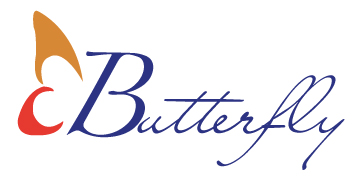 Outsource Human Resource Services
She offers self employment solution for Global Consulting expatriates that include immigration, In Country Registration, Tax and Payroll and Expatriate care services.
Human Resources Audit
She provides services in recognizing strengths and identifies needs for improvement in the human resources functions. That's includes reviewing on hiring and orientation, benefits and compensation, performance evaluation process, termination process and exit interviews, Job descriptions, form and personnel file review.
Human Resource Package Review
She has led a project of Job Description reviewing, Job evaluation and salary restructuring to many clients.
Personal Re-Invasion Programme
She has led team of Professors, Specialist, Surgeons, Researchers, Head of Departments and Nurses on re-invasion programme on their transition period to change management.
Interim Management
She has lead short-term assignment of a heavyweight executive to manage transition, crisis and change within different Companies.
Unleashing Potential-Team Building
She has championed some of embassies and international communities organisations on team building process that includes collaborators, cooperation agencies, chancery and local staffs. She has supported senior management team on facilitating change processes focusing on developing a productive, trust and accountable workforce.
Change Management
She has lead a wide range of managing change programmes as team leader, team member, change facilitator and one-to-one coach and mentor to different clients.
Performance Management
She leads on performance management assignments including design, training, implementation and documentation for companies.
Competency Development
A recognized expert with broad experience in the design, delivery and evaluation of competency development programmes.
Competency Assessment
She designs, administering and reporting on assessment tools including Assessment Centres and psychometric ability tests and personality profiling
Customer Service Improvement Championship
She has led banks and pension fund organisations in their services delivery particularly on "Attitude towards Customer".
Tailored made Courses
She has consistently succeeded in jobs requiring initiative, resourcefulness and flexibility, particularly through running intensive courses for skilled professionals